Forklift Certification & Training
Safety Starts With You
Our experienced team specializes in on-site forklift operator training and OSHA compliance assistance. We understand the importance of proper forklift certification for reducing workplace accidents. Our comprehensive forklift training programs teach operators about load limits, hazard avoidance, and safe operating techniques. By partnering with us for certified forklift training, you can ensure your operators are skilled in forklift best practices. This allows you to promote a safe work environment and keep your construction project on schedule. With our OSHA compliance knowledge, we help companies achieve a safe, compliant job site. Contact us today to learn more about our on-site forklift certification and training programs.
Forklift Training
Operating a forklift safely requires proper training and certification. Our personalized forklift training teaches operators to handle sit down counterbalance forklifts, order pickers, and turret forklifts safely. During our hands-on forklift certification courses, operators learn to recognize and avoid potential hazards when operating forklifts. Our experienced instructors provide formal instruction on load limits, stability, and safe operating techniques. Businesses trust our customized forklift training programs to certify their operators. Contact us today to schedule an on-site forklift training session and keep your workplace productive and accident-free. Get certified forklift operators with our tailored safety training.
Train the Trainer
Want to teach forklift safety at your company? Our forklift train the trainer course prepares employees to conduct on-site forklift, aerial lift, and telehandler operator certification. During this comprehensive instructor program, trainees learn how to teach others to identify hazards and operate equipment safely. Though this course does not involve hands-on equipment operation, it covers critical teaching tools for forklift instructors. Businesses trust our train the trainer certification to develop skilled in-house forklift trainers. We offer courses at C&B Material Handling branch locations or on-site at your facility. Contact us today to schedule your forklift instructor training and start certifying operators safely.

On-Site Training
Our trained professionals come to your location and train your staff on the job.
Flexible Scheduling
We're available for training when you need us. That means no waiting for scheduled classes. Just pick the best day for you and your employees.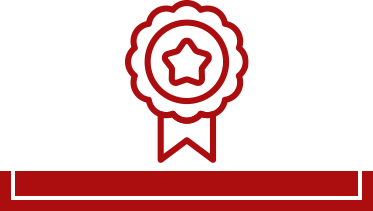 Training Certification
We provide training certifications to your employees upon successful completion of training.
OSHA Forklift Certification
Proper forklift training and certification is critical for a safe work environment. OSHA 29 CFR 1910.178 outlines requirements for forklift operator training and licensing to reduce workplace hazards. By partnering with C&B Material Handling for forklift certification, companies can ensure their operators are skilled in safe practices per OSHA guidelines. Our experienced instructors provide both classroom and hands-on training on forklift controls, load limits, and hazard avoidance. We offer certification on all equipment including sit down forklifts, order pickers, and turret trucks. Trust C&B Material Handling to keep your operators compliant with OSHA forklift licensing regulations. Contact us today to schedule certified training and maintain a culture of safety at your facility. Don't wait until an accident happens – proactive forklift certification from C&B Material Handling promotes compliance and accident prevention.
Forklift Operators Are Critical for Efficient Supply Chain Operations
Smooth supply chain operations rely on skilled forklift operators. These professionals safely and efficiently move raw materials, manage inventories, and load finished products for distribution. Their expertise handling sit down forklifts, reach trucks, order pickers, and other equipment keeps warehouse activities running. Without certified forklift operators, supply chains slow down. Products get stuck at warehouses waiting to be moved. Deliveries run behind schedule. At the same time, unsafe operators increase risks of product damage, injuries, and compliance issues. Proper forklift training and certification ensures operators have the skills to optimize supply chain productivity. Investing in forklift safety programs demonstrates a commitment to efficient, hazard-free warehouse environments. Partner with our team to train your forklift operators. We offer operator certification and train the trainer courses. Keep your supply chain staffed with skilled, compliant forklift operators.