Warehouse Equipment & Products
Warehouse & Manufacturing Solutions
With C & B Material Handling you can feel confident knowing we're there every step of the way. We'll get to know your company's goals and strategies, then develop and install custom solutions designed to fit your system. Whether you're looking for small updates, or a complete redesign, we can help you engineer your space to maximize efficiency and productivity.

Warehouse Consulting & Design
We specialize in getting the most out of your space. Whether you're expanding or looking to optimize your current site, our design department is ready and available to assist you. They'll help utilize any available space to its fullest capacity with the right equipment, to assure maximum productivity.
Racking & Storage Solutions
With our expertise and attention to detail, you can trust us to deliver an efficient racking solution tailored specifically to your workspace or warehouse. Our team will measure, photograph, and order all the necessary equipment needed to optimize your facility. Then, we'll custom-build and install your racking to match your needs.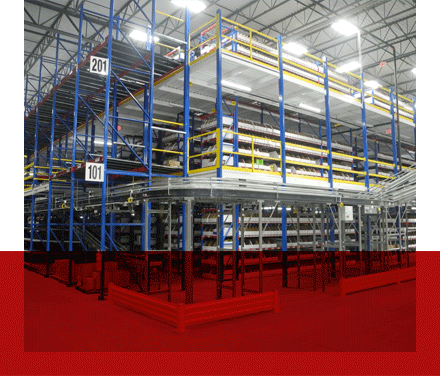 Integrated systems
Your warehouse management software (WMS) is an essential piece of your operation. We're here to help you choose the one that supports your system. While increasing your throughput, reducing labor costs, and optimizing your process.
C & B Material Handling Locations
Need to find a C & B Material Handling location near you? Use our interactive map to find the one that's most convenient for you.