Full View Overhead Doors
C & B Material Handling has the equipment and expertise to fulfill all your warehouse needs, no matter the size. We supply and service dock equipment, doors, and more to optimize workflow and efficiency. Our experienced team can design solutions for large or small facilities. Depend on C & B for full-service warehouse and material handling.
Commercial full-view aluminum garage doors offer a clean, modern aesthetic that can really enhance the look of your home or business. With a wide variety of glass options to choose from, you can customize these doors to align with your own unique sense of style. The glass inserts allow an abundance of natural light to filter into your garage while also providing unobstructed views in and out of the space.
In addition to their sleek design, these durable aluminum doors are built to last. The sturdy aluminum frame provides strength and rigidity. Removable inside retainers make replacing cracked or broken glass panes simple and straightforward. No matter what glass style or color you select, you can easily switch it out if your tastes change down the road.
When you choose a commercial full-view aluminum garage door, you get the perfect combination of good looks, customization, and lasting quality. With flexible design options and robust construction, these doors add beauty and functionality to any garage space. Bring your vision to life with a modern glass garage door that fits your unique style.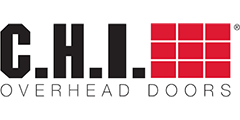 Door Replacement Questionaire