Overhead Crane Systems
When it comes to overhead cranes, C & B Material Handling has you covered. Our extensive selection of crane systems, including free-standing, building-supported and ceiling-mounted options, allows us to meet any lifting requirement. The experienced professionals at C & B work closely with each customer to determine the ideal overhead crane for their needs, whether that's an under-running or over-running system. With customized solutions for a variety of applications, C & B is your go-to source for innovative overhead crane technology and exceptional service.
Efficient and Safe Overhead Crane Systems
Our overhead crane systems provide a flexible and dependable solution for moving loads in your facility. Available in free-standing or attached configurations, our overhead cranes eliminate the need to add load-bearing weight to your building's existing structural supports. Engineered for smooth and precise load positioning, these rugged cranes increase productivity by keeping materials moving efficiently throughout your operation. You can trust our cranes to withstand daily use and provide the safety and reliability you need to keep business running smoothly year after year.
Ceiling Mounted Cranes
Looking for a ceiling mounted crane system? We carry top brands like Gorbel and Spanco to meet your overhead lifting needs. With various setups to choose from, we can help find the right overhead crane configuration for your application. Our experts will work with you to determine the ideal mounting style, span length, and capacity to create a custom overhead materials handling solution. Trust us for the best ceiling mounted bridge cranes and gantry cranes to improve efficiency and safety.
Building Supported Cranes
If you require an overhead crane but don't want to install one from your ceiling or roof, we offer under-running and top-running building-supported cranes. Our cranes come from the most reputable manufacturers in the industry, such as R&M and Gorbel. Whether you need an under-running or top-running system, we can provide a crane designed to safely lift and move loads while being supported by your building's structure. This allows you to avoid costly and complex ceiling- or roof-mounted installations. Contact us today to discuss your material handling needs and get a crane system that fits your application.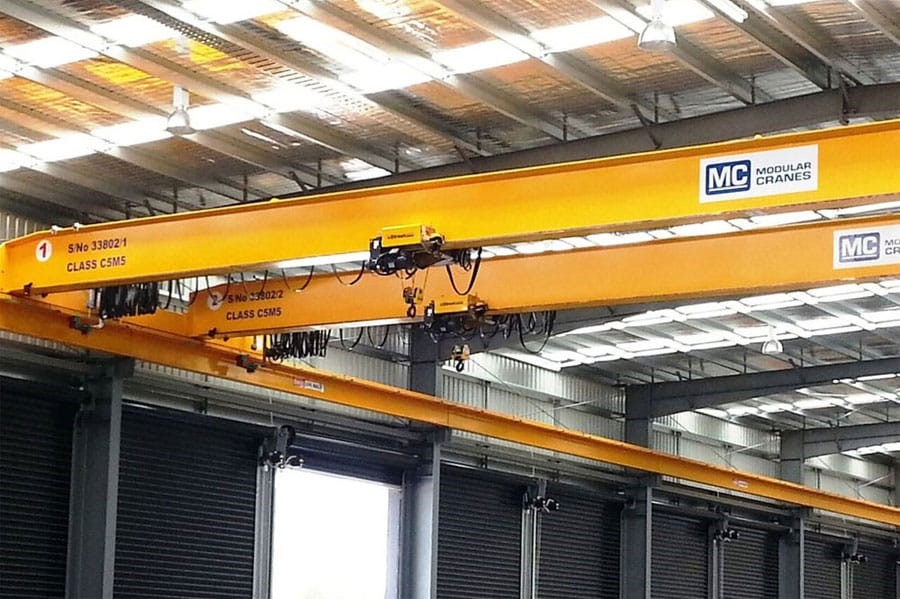 C & B Material Handling Locations
Need to find a C & B Material Handling location near you? Use our interactive map to find the one that's most convenient for you.