Cornell Cookson
When world-class facilities require doors and closures engineered to the highest standards, they turn to Cornell Cookson. For over 180 years, Cornell Cookson has specialized in providing custom closure solutions optimized for reliability, security, safety, and performance. Their capabilities extend across rolling steel doors, grilles, and shutters, coiling doors, sliding solutions, and operable walls tailored for spaces like stadiums, hospitals, hotels, museums, and more. Cornell Cookson's industry-leading product development ensures their doors, closers, and operators meet the most demanding requirements for any environment. Their rolling steel doors withstand heavy usage and provide security for retail spaces. Precision-engineered coiling doors with high-cycle springless operation excel in busy logistics facilities. Custom architectural closures enhance aesthetics on innovative building exteriors. In critical life safety applications, Cornell Cookson's fire-rated doors, shutters, and operable walls protect against fire and smoke. And their high-security closures integrate advanced access control for regulated environments. Cornell Cookson's focus on engineering and dedication to service ensures their clients get closure solutions that meet their most critical needs for safety, security, and performance. For peace of mind that your openings are secured with the best closures on the market, rely on the experts at Cornell Cookson.
Types of Equipment Offered
Rolling Service Doors
Insulated Doors
Security Grilles
Counter Doors
Max Protection Doors
Fire Rated Products
Side Folding Closures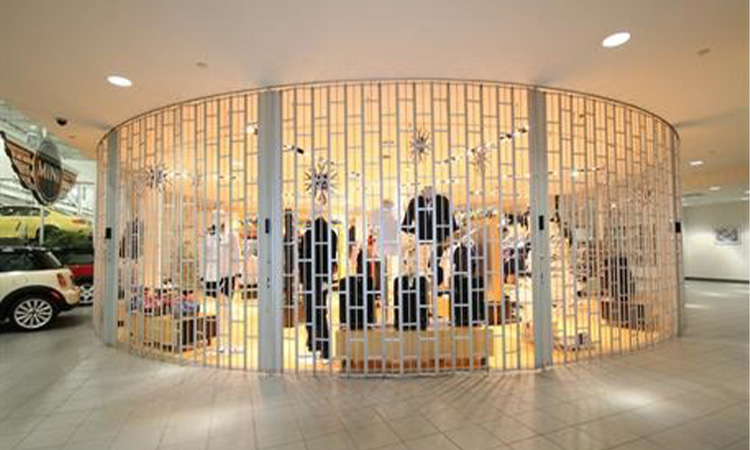 REQUEST CONSULTATION
Interested in this brand? Contact one of our trusted sales representatives for a full consultation on how to utilize Cornell Cookson in your space.
C & B Material Handling Locations
Need to find a C & B Material Handling location near you? Use our interactive map to find the one that's most convenient for you.