Entrematic
Entrematic stands as an all-encompassing business collaborator in the realm of entrance automation, positioning itself at the forefront of this dynamic industry. In pursuit of excellence, Entrematic has forged robust partnerships with renowned product brands, including but not limited to Amarr, Kelley, Serco, and Dynaco, among others. These partnerships are a testament to Entrematic's commitment to offering top-tier solutions that cater to a diverse range of needs within the entrance automation domain.
Distinguished by its strategic approach, Entrematic adopts a multifaceted distribution network, predominantly relying on local distributors and installation companies. This approach allows them to harness the expertise and regional insights of these partners, ensuring a seamless and efficient delivery of their cutting-edge products to customers across the globe. Through these collaborations, Entrematic not only extends its reach but also maintains a deep-rooted connection with the end-users who benefit from their innovative solutions.
In essence, Entrematic's comprehensive approach to entrance automation, in tandem with its strategic alliances and widespread distribution network, positions it as a key player in shaping the future of this vital industry. As they continue to evolve and adapt to the ever-changing landscape, Entrematic remains dedicated to providing top-quality products and services that elevate the standards of entrance automation.
Types of Equipment Offered
Industrial Doors & Docking
High-Performance Doors
Pedestrian Door Automation
Gate Automation
Automatic Barriers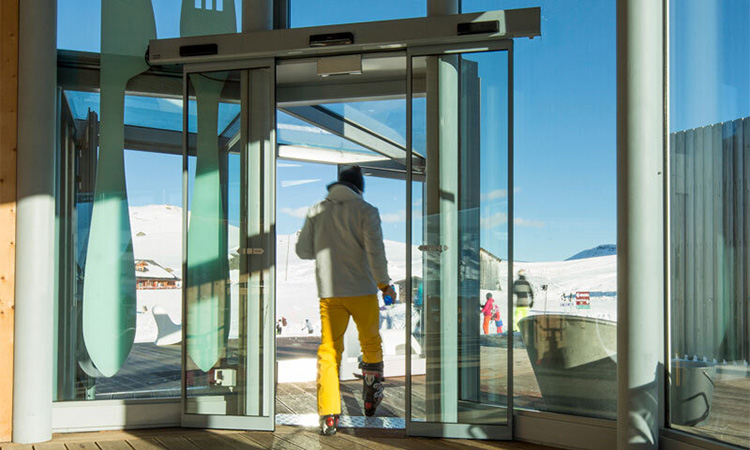 REQUEST CONSULTATION
Interested in this brand? Contact one of our trusted sales representatives for a full consultation on how to utilize Entrematic in your space.
C & B Material Handling Locations
Need to find a C & B Material Handling location near you? Use our interactive map to find the one that's most convenient for you.